Contact Us

Click HERE to be added to our newsletter distribution list
or send us an email at 3rgallery@frontier.com.



3R GALLERY
111 Three Rivers East
Fort Wayne, IN 46802
Attn: Elizabeth Balzer, PhD
PHONE:
(260) 417-8366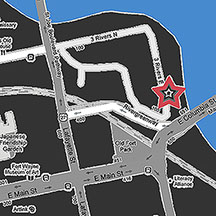 You will find 3R Gallery in the Cultural District of Fort Wayne, Indiana, just a block from the Museum of Art. We are located in the Three Rivers Apartments, corner of Lafayette & Superior, on the main floor of the East Tower facing the Maumee River. GREAT VIBES!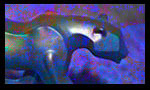 HOURS OF OPERATION
Friday 5:00 PM - 8:00 PM
Saturday 3:00 PM - 6:00 PM
Sunday 1:00 PM - 4:00 PM
and by appointment.
You can see our art 24 hours a day, 7 days a week. Our digital display runs continuously, projecting images outwardly from our front window. Parking is plentiful and free. So, please stop by anytime and ENJOY THE SHOW!
Click
HERE
to send an e-mail to 3rgallery@frontier.com.